The Sultan of Yogyakarta holds a powerful political and spiritual position on the Indonesian island of Java. He is manoeuvring to make his eldest daughter his heir, sparking a bitter feud, as the BBC's Indonesia editor Rebecca Henschke reports.
The sultan, who is 72, recently changed his own title so that it is gender neutral and has given his eldest daughter the new name Gusti Kanjeng Ratu Mangkubumi - which means The One Who Holds the Earth.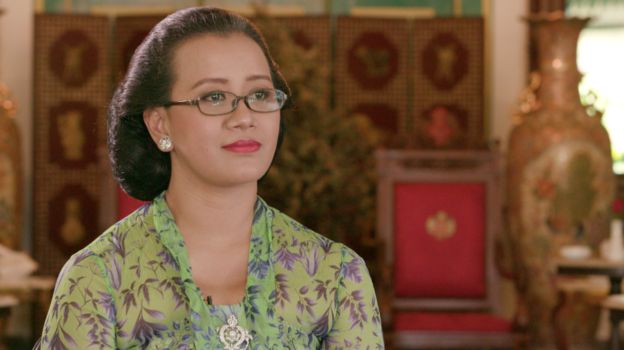 That was seen as further indication she is being lined up to take over the throne when the time comes.
The sultan's brothers and sisters are not going along with it. They are outraged and most of them, like GBPH Prabukusumo, are now refusing to speak with the sultan or attend royal events.
The Javanese royal rule stretches back to the 16th Century and while the family is now Muslim like most Indonesians, the rituals they carry out are steeped in mysticism, a product of Hinduism, Buddhism and animism of the past.