Savitri Devi, a mystical admirer of Hitler and a cat-loving devotee of the Aryan myth, seemed destined to fade into obscurity after her death 25 years ago. But thanks to the rise of the extreme right, her name and her image now crop up online more and more, writes Maria Margaronis.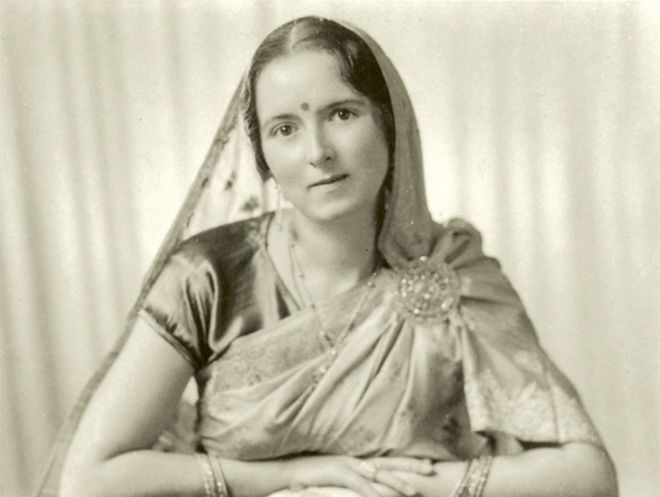 Who was Savitri Devi, and why are her ideas being resurrected now? Despite the sari and the name she was a European, born Maximiani Portas to an English mother and Greek-Italian father in Lyon in 1905.
Savitri Devi herself is almost forgotten in India now, but the Hindu nationalism she espoused and helped to promote is in the ascendant, much to the concern of her nephew, the veteran left-wing journalist Sumanta Banerjee.
"In her book A Warning to the Hindus, which came out in 1939, she advised the Hindus to cultivate a 'spirit of organised resistance throughout Hindudom,'" he says. "The targets of this resistance were the Muslims, who were a threat, according to her, to the Hindus. And this is the same fear that is being echoed today."